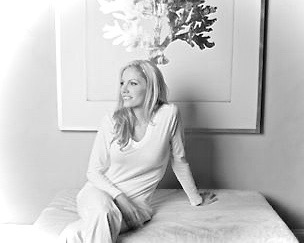 Storey Ellis is a widely recognized and accomplished North Carolina based artist and interior designer who specializes in residential design and fine art.
She has been creating individualized commissioned art pieces since 1999 and has worked for and partnered with designers and clients all over the world. Storey is specifically focused on developing customized unique artwork for both commercial and residential spaces, especially her own design projects. Her art has been commissioned by a diverse and discerning clientele that has included CEOs of Fortune 500 companies, celebrities, and accomplished prominent business owners around the globe. Using all types of mediums, from charcoals to oils, each piece is unique and specifically commissioned for the space it will occupy. Painting everything from traditional to abstract, Storey's versatility and artistry becomes evident in the artwork created for her clients.
Storey's unique education and artistic talent has provided her with uncommon and valuable skills that she incorporates and applies to her business. Her entrepreneurial spirit, industrious mind and creative artistic abilities converged when she decided to not only educate herself in business but in art and design as well. She attended the College of Business and Economics at Radford University. Then educated at New York City's Isabel O'Neil Studio, andlater attended the Art Institute of Charlotte to further her education and to incorporate interior design into her already thriving and established art business.
Storey's work has appeared in worldwide publications. Her experience, reputation, and abilities have been well documented by the clients and trade partners she has worked with over the past decade.
---
---